Partner-Financial Adviser
This position has now been filled. If you are looking for a job, let us help you find a similar job. 
Recruit UK are pleased to be working in partnership with award-winning Foster Denovo to assist in their ongoing financial adviser growth strategy for London and the South East. And right now, has never been a better time to join. With so many advice firms in the market hiring, it is imperative to Recruit UK that we work with the best of the best and have taken an in-depth look under the bonnet of FD, we feel they really stand out, offering financial advisers the perfect balance of financial security, support, branding and technology. Foster Denovo are big investors in their advisers, with share opportunities, in house training and mentorship from experienced partners through their highly commended quantum leap program, empowering advisers to break through barriers and double their turnovers. Since they established in 2005, Foster Denovo has consistently innovated and developed a proposition which in their words is built by advisers for clients. This approach has allowed them to grow organically, by hiring like-minded advisers who were fed up with a non-client centric approach and are positive about the future of lifestyle financial advice. Foster Denovo have a clearly defined growth strategy that will benefit everyone within the business, led by a team of experienced and driven senior executives there is no doubt that if you decide to become a partner with Foster Denovo you will surpass your earning expectations and improve work-life balance.
Remove the burden of administration
From IT support to compliance expertise and specialist knowledge, Foster Denovo's in house back-office experts free up your time and allow you to take on more complex cases and a pragmatic approach to your business.
Business Development
Work closely with a dedicated business development manager, existing relationships with corporate clients to work with and an established network of professional introducers to enhance your current efforts with in house business development coaching and training.
Leading Investment Proposition:
Be confident in the advice you are providing with full due diligence carried out on over 3000 funds – an extensive list of pre-approved products with independent, bespoke options for every type of client requirement.
Streamlined Technology
Don't let archaic technology slow you down, Foster Denovo have invested heavily in technology to streamline advice process and they are continuing to innovate to ensure their partners and clients get the best experience possible.
Easy onboarding
A slick onboarding process for both you and your clients, fully branded and marketing in place to ensure a smooth stress-free transition for all involved.
Training and development
Foster Denovo deliver the best training we have seen in the market with access to Quantum Leap their own in-house training delivered by top-performing partners. Every adviser has access to a partnership manager to help guide you through tricky advice or business opportunities.
Succession Planning
There is a Market leading practise buyout for Partners so you can be confident your clients will be taken care of and you will be rewarded fairly upon exiting the Industry, They also offer Partner Protection scheme to ensure your clients are looked after and your family will receive a pay-out in the event of your death.
Is this right for you?
Are you an adviser who has hit glass ceiling or a dead end?
Do you lack the support in your current firm to maximize your revenue?
Do you not feel invested/valued in your current company?
Are you looking to be part of a growth story and share in the rewards?
Are you confident in your own personal ability to write business?
Do you want to reduce stress and increase profits?
Really busy but not getting anywhere?
Do you want to build a long-term exit strategy?
If the answer to any of the above is YES, then let's book in a call to run through your current proposition.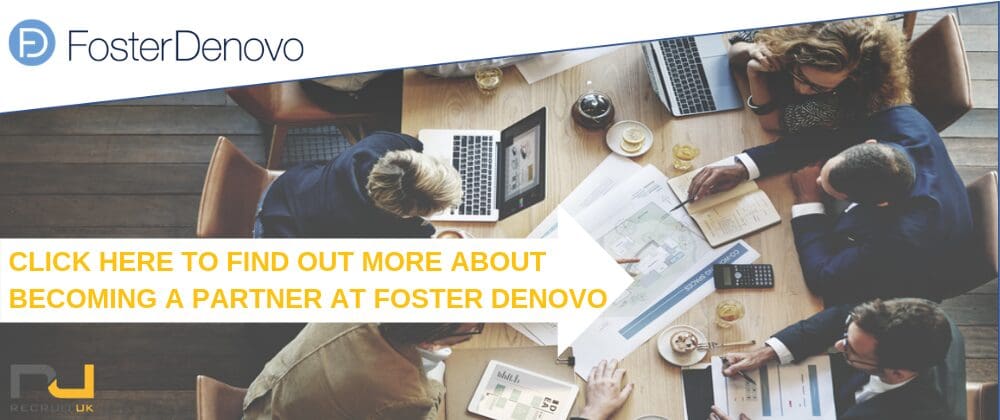 This position is now filled. If you are looking for a position like this,
then visit our career consultation page and book a talk with one of our experts to find the perfect job for you.