 Begin your financial planning career journey today Did you know?
Around 10,000 of the 28,000 registered UK Financial Planners are set to retire in the next 5 years.
This will create not only an adviser gap, but also an advice gap, with only 11% of UK adults having paid for financial advice in the last 12 months.
What does this mean? A huge opportunity to educate and support people's financial wellbeing as the amount of wealth due to be transferred generationally, within the next 30 years, is predicted to hit £5.5trn.
So why is it so hard to get into the financial planning profession?
JOIN OUR NO-RISK AND SUPPORTIVE FINANCIAL PLANNING CAREERS COMMUNITY
Whether you are looking to become a paraplanner, administrator, mortgage and protection adviser or financial planner, the Financial Planner Life Academy is for you. 
With limited entry-level job roles, giving yourself the best financial planning career education, will not only kick start your financial planning journey with relevant qualifications and skills, but it'll also help you achieve success much faster. 
Led by Sam Oakes, founder of the award-winning, Financial Planner Life Podcast and powered by NextGen Planners, our fully inclusive, collaborative community is here to support you every step of the way. 
And the added bonus? There's absolutely no risk to you as you don't even need to leave your current job to get started.  
Interested? 
You should be, as it's only £19.99 per month with no fixed contract.
We understand that everyone's learning style is different. This is why we help bring The CII Level 4 Diploma in Financial Planning to life with exclusive study modules, live or on-demand weekly group tutorials, virtual classrooms, or the 30-day challenge.
You'll be supported by experienced mentors and the whole Financial Planner Life community and with our proven 90% pass rate, you'll be in pole position to pass the exams first time round!
This Academy will become the professional standard for all financial planning roles, so start now and get ahead of the competition.
Start your qualifications today
Build your skills and career knowledge
Employers are not just looking for qualifications. We have all the inside knowledge, which is why we deliver live and on demand soft skills and practical training, that fits exactly what hiring managers are looking for. The result – you'll stand head and shoulders above your peers…
There is no "one size fits all" approach to entering the financial profession, which is why we provide expert financial planning career education and ongoing support through our experienced financial planning mentors; you will be in the best place possible to secure your dream job in financial planning.  
The Financial Planner Life academy is supported by Recruit UK, leaders for over 15 years in Financial Planning recruitment. Our team will get you fully prepared for that crucial interview, with on demand career advice and live Q&A sessions that will help you promote yourself in the right way, through the right channels and secure the right job offer for you.  
Congratulations you've landed your first job in the financial planning profession!  By now you'll already have great friendships within the supportive, evolving community, so we encourage you to stay close to our mentors and take advantage of all the ongoing training and continuous professional development (CPD) we provide that will keep driving your career forward.
So what are you waiting for?
Looking for more information?
Being a B Corp-certified company is more than just demonstrating good business practices.
It's a commitment to using business as a force for good in the world. By getting B Corp certification, we are voluntarily committing to meeting higher standards of social and environmental performance, transparency, and accountability.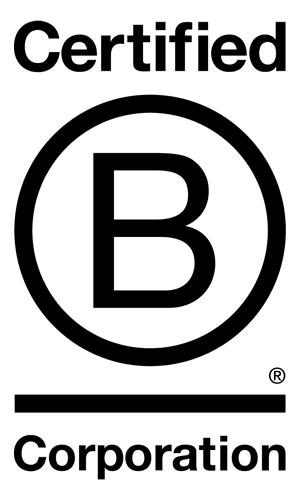 Frequently Asked Questions…
It varies depending on your study method and how much time you commit each day. Our programme is designed so that if you spend 1 hour a day studying, you should be sitting an exam every 10 weeks and will have completed the six exam modules in just over a year. If you study for 2 hours a day you could halve that halve that time.
No, this is a fully inclusive community open to anyone that wants to study and train to work within the financial services or financial planning profession.
No, we are not an employer we are a training and development community for the financial planning profession; however, we are also supported by Recruit UK who are financial planning recruitment specialists so when suitable roles come up we will advertise them within the community.  We will also provide you with all the financial planning careers education within the community to empower you to secure an entry level role within financial services or the financial planning profession. 
Yes, the Financial Planner Life Academy is fully inclusive training and development community, everyone is welcome.
No, there is no fixed term contract for delegates of The Financial Planner Life Academy.
Our Financial Panner Life Academy community is built for online learning and development, this ensures that you can fit this around your life, however we will also hold events face to face.
Yes, can download the mighty networks app for your mobile phone and access the Financial Planner Life Academy on your mobile phone or tablet, as well as our desktop browser version. 
No, you don't need to leave your current employer to join the Financial Planner Life Academy. in fact, we don't advise anyone to leave employment and join any financial planning academy unless they are 100% sure that it's the right career for them and you are in a position to support yourself financially.
The Financial Planner Life Academy subscription fee is exclusive of exam/assessment costs and the CII membership, which is £84 per year, with a £37 one off admission fee.  Printed textbooks from the CII are an additional cost to both CII members and non-members or you can download a digital version for free if you are a CII member. see the full cost break down below.  
| | | | | | |
| --- | --- | --- | --- | --- | --- |
| Type | Assessment only |   | Printed Textbook and Assessment |   | Add Postage for Printed Textbooks |
| Exam | Member | Non-Member | Member | Non-Member | P&P |
| R01 | £     129.00 | £     176.00 | £     223.00 | £         316.00 | £         7.00 |
| R02 | £     129.00 | £     176.00 | £     223.00 | £         316.00 | £         7.00 |
| R03 | £     129.00 | £     176.00 | £     223.00 | £         316.00 | £         7.00 |
| R04 | £     129.00 | £     176.00 | £     223.00 | £         316.00 | £         7.00 |
| R05 | £     118.00 | £     140.00 | £     187.00 | £         229.00 | £         7.00 |
| R06 | £     129.00 | £     176.00 | £     223.00 | £         316.00 | £         7.00 |
| CF6 | £     187.00 | £     229.00 | £     228.00 | £         278.00 | £         7.00 |
| J09 | £     457.00 | £     565.00 | £     497.00 | £         608.00 | £         7.00 |
The Regulated Diploma in Financial Planning is the benchmark qualification from the CII for Financial Planners. This consists of six exams ranging from R01 Regulations and Ethics to R06 Financial Planning with Investment, Taxation, Retirement and Protection exams in between. The first five exams are multiple choice with the final exam (R06) being a written paper based on two case studies.
There is no regulatory requirement for Paraplanners to hold a qualification however, many employers expect Paraplanners to hold the Regulated Diploma in Financial Planning. A stepping stone on the way to this is the CII Certificate in Paraplanning with consists of the first three exams in the Regulated Diploma (R01, R02 and R03) and then J09, a paraplanning module which consists of three written assignments.
Whilst there are no regulatory qualification requirements for Financial Planning Administrators, a great foundation qualification is the CII Certificate in Life and Pensions. This consists of three modules each with a multiple-choice exam covering Life and Pensions Customer Operations (LP1), Financial Services Products and Solutions (LP2) and Life and Pensions Principles and Practices (LP3).
Most employers expect protection advisers to hold two exams from the Regulated Diploma in Financial Planning, these being R01 Regulation and Ethics and R05 Protection. Both are multiple choice exams.
The benchmark Mortgage Adviser Qualification is the CII Certificate in Mortgage Advice. This consists of a Regulation and Ethics exam (either CF1 or R01) and the Mortgage exam CF6. Both are multiple choice exams.
Unfortunately, there is no easy answer for this question. The role of Financial Planner varies depending on company, location and whether you're Employed or Self-Employed. Some companies will offer a larger salary, but less access to bonus, whereas others will offer lower basic salaries, but have more lucrative bonus structures in place to incentivise Financial Planners. What we can do is give an example of the typical earning potential for a Financial Planner in a variety of scenarios.
Employed: In London, a Financial Planner can expect a salary banding between £40K-£100K depending on experience. Outside of London, salaries usually stay within the £30K-80K, but again, depending on experience and performance.
Self-Employed: Financial Planners working on a self-employed basis will rely entirely on their ability to earn bonus, which comes from servicing self-generated clients. This can be down to location but is more often affected by an adviser's ability to generate new business, uphold strong relationships with clients, and provide exceptional service. But it's not unusual for an established self-employed adviser to earn £100,000+
Download the latest Salary guide from Recruit UK – here. 
Paraplanner salaries in the UK can vary widely based on experience, qualifications, location, and employer. Entry-level Paraplanners typically earn around £20K-£30K annually, while mid-level professionals with a few years of experience and qualifications might make between £30,000 -£45,000.
Senior Paraplanners, especially in London and the Southeast, can command salaries ranging from £45,000 – £65,000. These figures can be supplemented by bonuses and benefits, with larger financial firms often offering more competitive packages.
Download the latest Salary guide from Recruit UK – here. 
In the UK, Financial Planning Administrators can expect salaries that vary widely based on factors such as experience and location. Entry-level positions typically offer annual salaries between £18,000 and £25,000, while mid-level administrators with a few years of experience may earn around £25,000-£35,000 per year. Senior Financial Planning Administrators, often with advanced qualifications and supervisory roles, can command salaries ranging from £35,000-£45,000 or more, with higher salaries often found in London and the Southeast. Compensation can also be influenced by employer type and may include bonuses and benefits.
Download the latest Salary guide from Recruit UK – here. 
Mortgage Advisers in the UK can earn varying incomes based on their experience, location, employer, and the number of clients they serve. Generally, entry-level Mortgage Advisers can expect a salary of around £20,000-£30,000, while more experienced mortgage advisers may see their annual earnings range from £30K-£50K or higher. In some cases, Mortgage Advisers in high-demand areas or those with specialised expertise can earn even more substantial incomes. Commission-based structures are common in this profession, allowing advisers to earn additional income based on the mortgages they secure for clients.
Self-employed Mortgage Advisers in the UK can earn annual incomes ranging from £30,00-£60,000 or more, with potential for higher earnings based on expertise and client base, as they primarily rely on a mixture of commissions and fees for their income.
Download the latest Salary guide from Recruit UK – here.