Whether you're just starting out in the industry or have been running a financial advice firm for years, there's one goal that all financial advisers have in common: growing their client list. But lead generation for financial advisers is often a tricky task, which means growing a client list isn't always easy. For starters, traditional lead generation techniques don't cut it in today's digital world. And in an industry where reputation and credibility are absolutely essential when it comes to winning new business, more often than not, a multi-faceted approach is needed to grow your business and reach the top of your game. So what's the solution? Well, one tool that 2plan advisers are using to grow their businesses is VouchedFor.
What is VouchedFor?
VouchedFor is a leading financial adviser review site. A 'reputation site', it is so much more than just a lead generation platform. Rather, it's a platform that helps both new advisers and established businesses get high-quality client referrals so they can build up their reputation and win new business. The numbers speak for themselves: two million consumers use VouchedFor each year to both find advisers and check out those that have been recommended to them.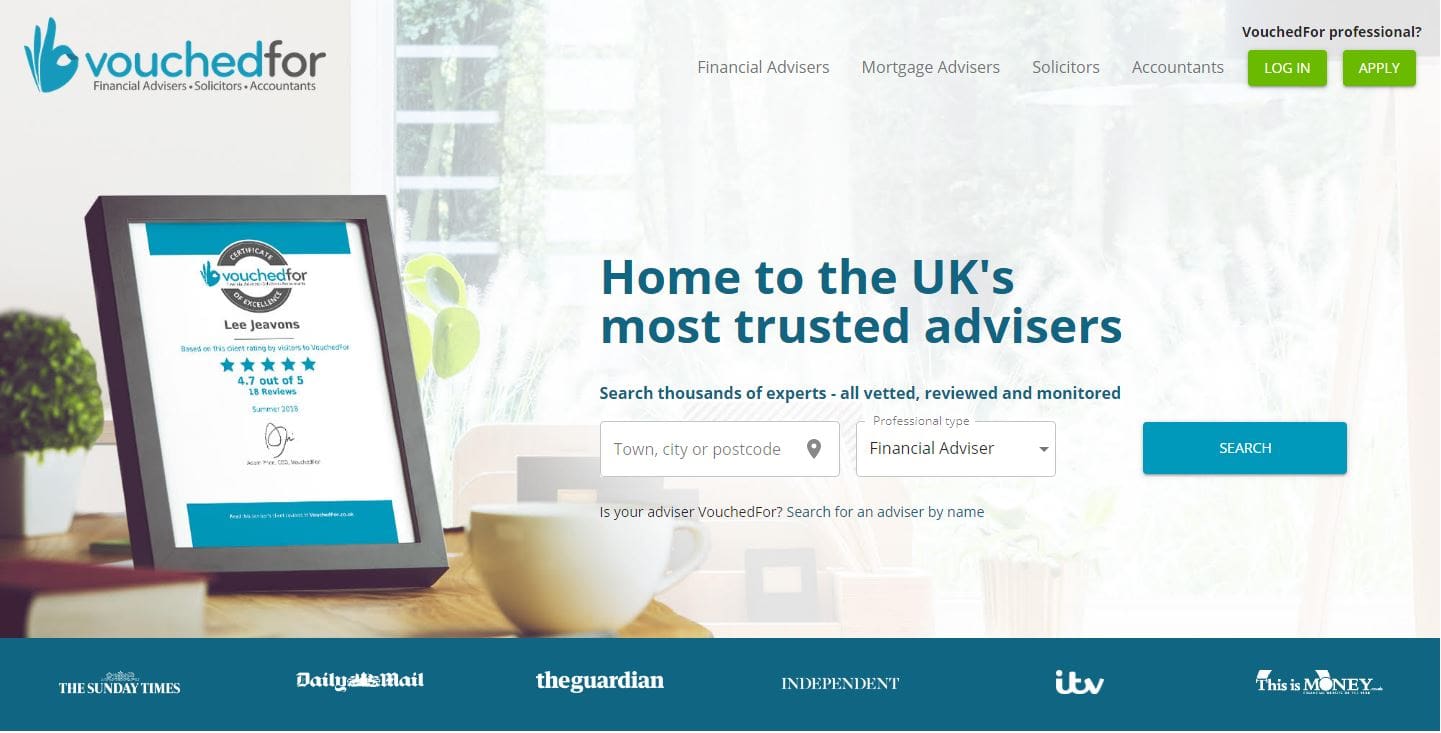 Additionally, with 1,900 verified members and 120,000+ client reviews, VouchedFor can have a significant impact on lead generation for financial advisers, and as such, is an essential part of the modern advisers lead generation tool kit. In fact, research shows that 83% of clients are more likely to refer someone to their adviser having read the adviser's VouchedFor reviews – making it a powerful platform that can help advisers to build their reputation, grow trust, and win new business. Read on to discover seven ways VouchedFor can transform your financial advice business…
1. It can help you get referrals
Referrals are everything in this business. After all, if potential clients can see you're really well rated by your existing clients, they are more likely to refer you. When it comes to financial advice, it's not just about wowing your clients. It's about proving to them that you will wow anyone they refer, whilst also showing them how much you appreciate their referrals, too. With VouchedFor, you can request feedback and reviews from every new prospect you meet as well as annually from all of your clients. Armed with your reviews, you can then use VouchedFor's clever tools to physically present your great client feedback when you meet with new clients and prospects.
That's not all: you can also use VouchedFor's referral generator to show your appreciation for referrals, and all the while, VouchedFor's promotional tools, certificates and badges will help ensure you generate more referrals from your existing clients, too. It's more than worth the effort – in fact, research shows that 79% of people agree that their adviser's reviews on VouchedFor mean they would be more confident referring them to a friend.
2. It will make you look good on Google
If someone or something is recommended to you, what's the first thing you do? You do a Google search to see what comes up. The same goes for financial advisers – and your VouchedFor profile, combined with all your referrals, will work together to help you rank highly and show potential clients your calibre. You can also showcase your VouchedFor reviews on your website using the website widget, so you can shout out about your feedback – and you can also see how many people are googling you and contacting you, too. 100% of people who read an adviser's VouchedFor review before making contact said the reviews were helpful, whilst one in three new clients say they saw their adviser's VouchedFor reviews before deciding to become a client – so it really does work!
3. It can help you generate more direct enquiries
Typically speaking, VouchedFor generate a few thousand direct enquiries through its platform each month – and this number increases significantly if you count people who find an adviser on VouchedFor but make contact through the adviser's website. So, how do you generate more enquiries via VouchedFor? There's no real secret to upping your chances of getting enquiries – it's all about using the platform to build a strong profile with lots of high-quality reviews. If you do that, the enquiries will take care of themselves!
4. It will enable you to convert more clients
91% of VouchedFor advisers say their promotional tools such as certificates and badges help to build confidence with prospects and convert them into clients. VouchedFor's tools, including reports, certificate of excellence and review portfolios, are powerful indicators that show every prospect you meet that you do a brilliant job. As a result of this proven confidence in you, you will be able to convert more meetings and win more clients. In fact, in today's uncertain climate, VouchedFor's promotional tools can be invaluable in encouraging prospects to move from 'consideration' to 'client'.
5. It means you can qualify for The Times 2020 Adviser Guide
The VouchedFor Annual Adviser Guide is distributed in The Times and online via the Telegraph. A year-long campaign, it reaches over one million people, and is a fantastic way to get the recognition you deserve. In order to qualify, you simply need to be fully verified by VouchedFor and have received 10 or more client reviews in the past year with an average rating of at least 4.5 stars to feature in the guide as a Top Rated Adviser. In such uncertain times, a place in the guide can make a significant difference when it comes to lead generation for financial advisers.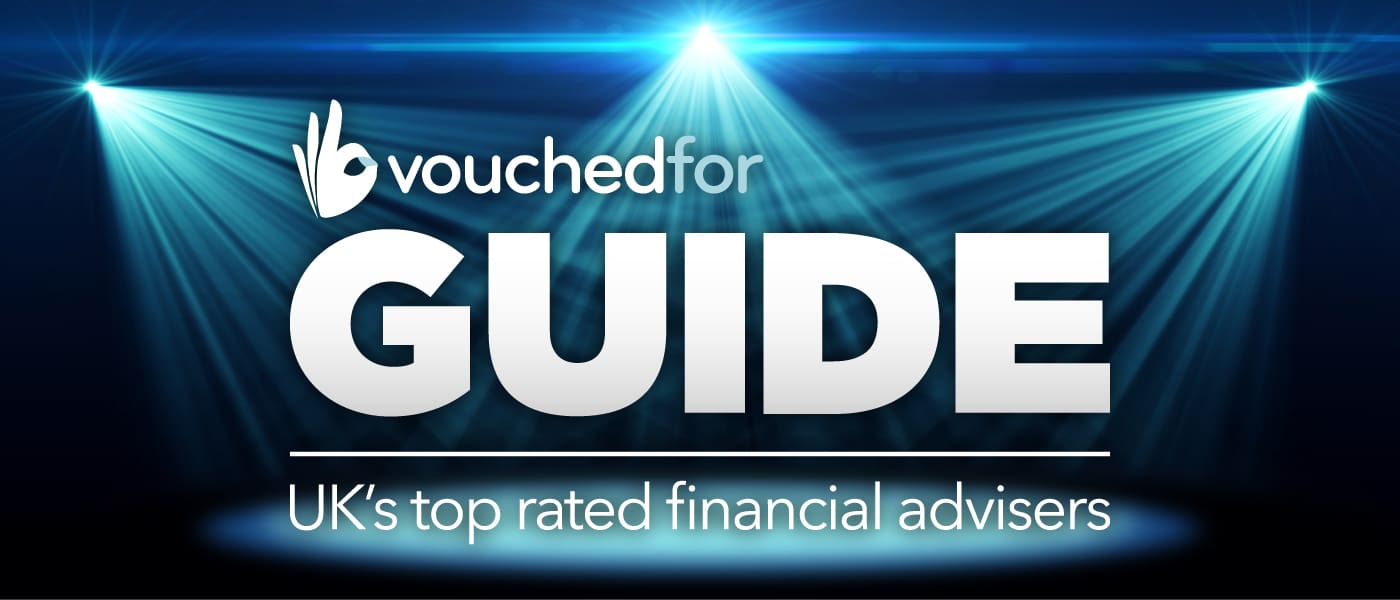 6. It allows you to constantly improve
VouchedFor's data dashboard allows you to see your reputation score, how many people have Googled you and how they found you. These results are truly tangible: via VouchedFor, you can ask every viewer how confident they'd be referring you and if they saw your reviews before becoming a client, which means you can take action based on real evidence. Additionally, the VouchedFor platform also allows you to see how you compare with others in the area and discover ways to improve your profile – so you can see just how much of an impact your VouchedFor profile is having and stay one step ahead of the game.
7. You can choose the right features for you
VouchedFor are releasing new features all the time, which means that you can choose from a selection of powerful tools and select the right ones to help grow your business. VouchedFor's Member Coach team are also on hand to offer demos and screen sharing calls to show advisers exactly how different features and functionalities work. These demos are tailored to each individual adviser, meaning each VouchedFor adviser is equipped with all the knowledge and tools they need to use VouchedFor to the best of their ability to grow their business.
What's included in the 2plan deal?
As part of the 2plan VouchedFor deal, 2plan advisers get:
VouchedFor Member Coach support

Tips on how VouchedFor works that are tailored to each adviser

A VouchedFor verified profile for each adviser built by VouchedFor

The ability to build unlimited verified reviews

The use of adviser and firm-level reputation tools e.g. certificates of excellence, ratings widgets, review portfolios, competitive fee certificates and referral generator emails

The chance to qualify as a 'Top Rated Adviser' in the 2020 Guide To The UK's Top Rated Financial Advisers, as featured in The Times and on

telegraph.co.uk

Ability to receive up to five enquiries through VouchedFor per quarter per adviser at no extra charge

Your first year of Verified membership is paid for by 2plan
Ready to take your lead generation to the next level?
VouchedFor is suitable for advisers at every stage of their journey, whether you are a new adviser looking to build up as many clients as possible or are an established adviser looking for high-quality referrals. If it is used right, your VouchedFor membership will help all of your marketing be more effective by showing that you do a brilliant job for your clients, therefore building confidence at every touchpoint.
This means that the people who see your marketing will want to find out more – and thanks to your strengthened online presence and high-quality referrals, these enquiries will then be converted into a meeting and, eventually, a client who will go on to refer you to others. For more information on VouchedFor and advice on lead generation for financial advisers, contact one of our team today.