In a recent study by the Financial Conduct Authority, only 38% of people said they trusted financial advisers to act in their best interests, whilst just 31% felt that financial firms were honest and transparent. So what's going on? Well, when it comes to finance, people have long memories – and over the past few decades, a combination of mis-selling scandals and the financial crash of 2008 has left many people with a bitter taste in their mouth. 
Things have improved since the introduction of the Retail Distribution Review in 2013, but there is still a lot of variation in the levels of quality and service offered in the industry. In addition, thanks to the rise in technology, people today are able to have more control over their finances than ever before, resulting in a DIY attitude. So, as an adviser looking to grow your book of business, what do you need to do to attract clients? And is there any self-employed financial adviser support to help you deliver?
The three Ts
When asked to name the most desirable qualities in a financial adviser, FT Money readers listed the three Ts – transparency, trust, and a tailored service. Trust is listed time and time again as one of the most important traits people look for in a financial adviser. People today don't just want advisers to simply do what they are hired to do. They expect their advisers to go above and beyond, offering a holistic, personalised service that is unique to their needs. From building a relationship with clients to clear pricing and offering quality products and services, there are a lot of things advisers can do to build trust with the clients. So if you want to attract clients to your firm, it's about building trust so your clients choose you time and time again to act in their best financial interests. Read on to find out how…
Recommendations and reviews 
Any successful financial adviser with a large client base will have a proven track record of performance and service. After all, nothing boosts confidence and suggests future success more than past successes. And despite the level of mistrust in the industry, when people find a high-quality adviser, they are more than happy to shout out about it. By being professional and always putting your clients first, you'll most likely find they will gladly recommend your services to others. In fact, just over ⅓ of people find financial advisers through a recommendation from a friend, whilst almost 25% followed word of mouth recommendations from a family member or colleague. 
When you partner with a network such as 2plan, you will benefit from a verified membership of VouchedFor, a leading financial review site that can help you enhance your reputation, grow trust and build unlimited reviews. Over two million consumers use VouchedFor to find advisers and 83% of clients are more likely to refer someone having read the adviser's VouchedFor reviews, making it a powerful platform that can help advisers to build their reputation, grow trust, and win new business. What's more, as a 2plan adviser, your first year of VouchedFor membership will be completely free!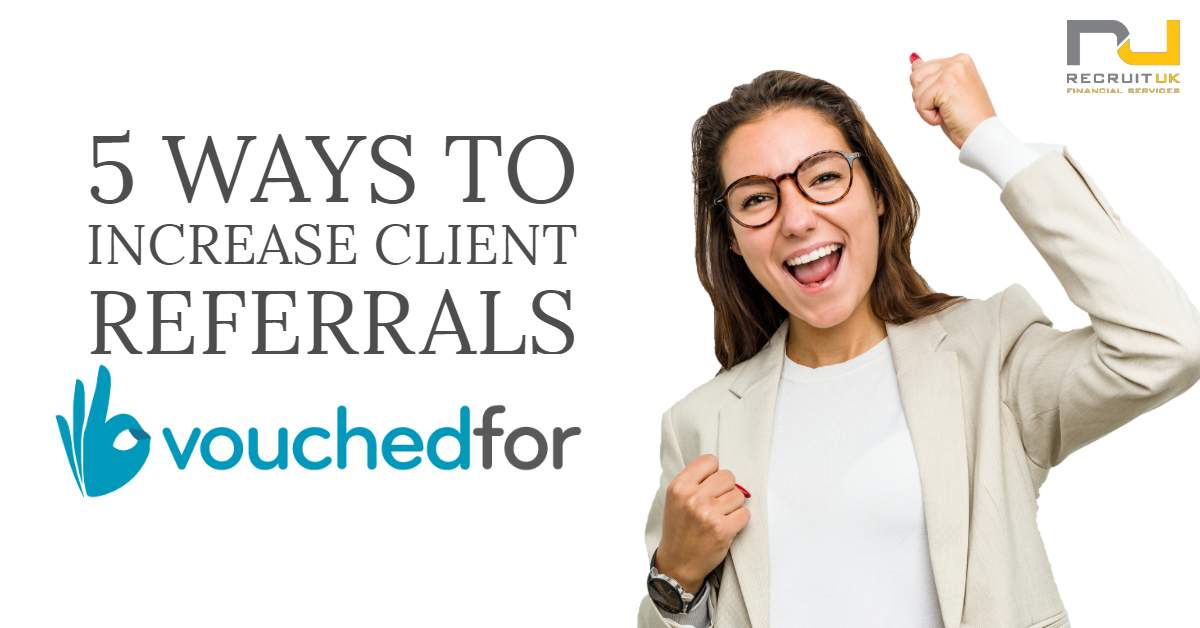 Putting their needs first
Another thing people look for in financial advisers is a real understanding of their personal goals and circumstances. Offering a holistic approach to financial advice means you can really get to know your clients and provide a tailored, personalised service. Perhaps they need to raise funds to put their children through university, or maybe they are looking to buy their dream holiday home. Post RDR, it's no longer about pushing products for commission; people today are looking for financial advisers who truly understand them and put their requirements first. 
It's about building empathy, relating to your clients and understanding their challenges – in fact, research has shown that being your clients' advocate and acting in their best interests are the top two factors that determine overall trust. As a 2plan adviser, you will benefit from back-office and paraplanning support as well as a virtual administration system – which means you can free up your time so you can focus on getting in front of clients and giving them the tailored service they are looking for. 
A deep understanding of the market
Regulations, products, standards and laws are constantly changing in the financial industry. The most successful advisers are those with a true passion for the industry who are hungry to keep up with the latest developments, whilst people also look for advisers with the right qualifications, too. After gaining their Level 4 qualification, many financial advisers decide to work towards becoming Chartered. This is a Level 6 qualification that proves, at a technical level, that they are at the top of their game. It's basically a symbol of technical competence which shows that you are at the forefront of your profession and signifies a public commitment to professional standards. In addition, it also serves as a mark of trust with consumers, employers and business connections alike – so you can continue to build trust in your firm.
Ongoing training and development is essential if you want to keep up to date with regulations and show potential clients that they can trust you with their finances – which is why 2plan provides a market-leading adviser academy including webinars and training to ensure you are up-to-date with industry knowledge. By taking part in regular training and development programmes, you can make sure you keep up with the latest industry regulations – and ensure you are providing your clients with the best possible advice.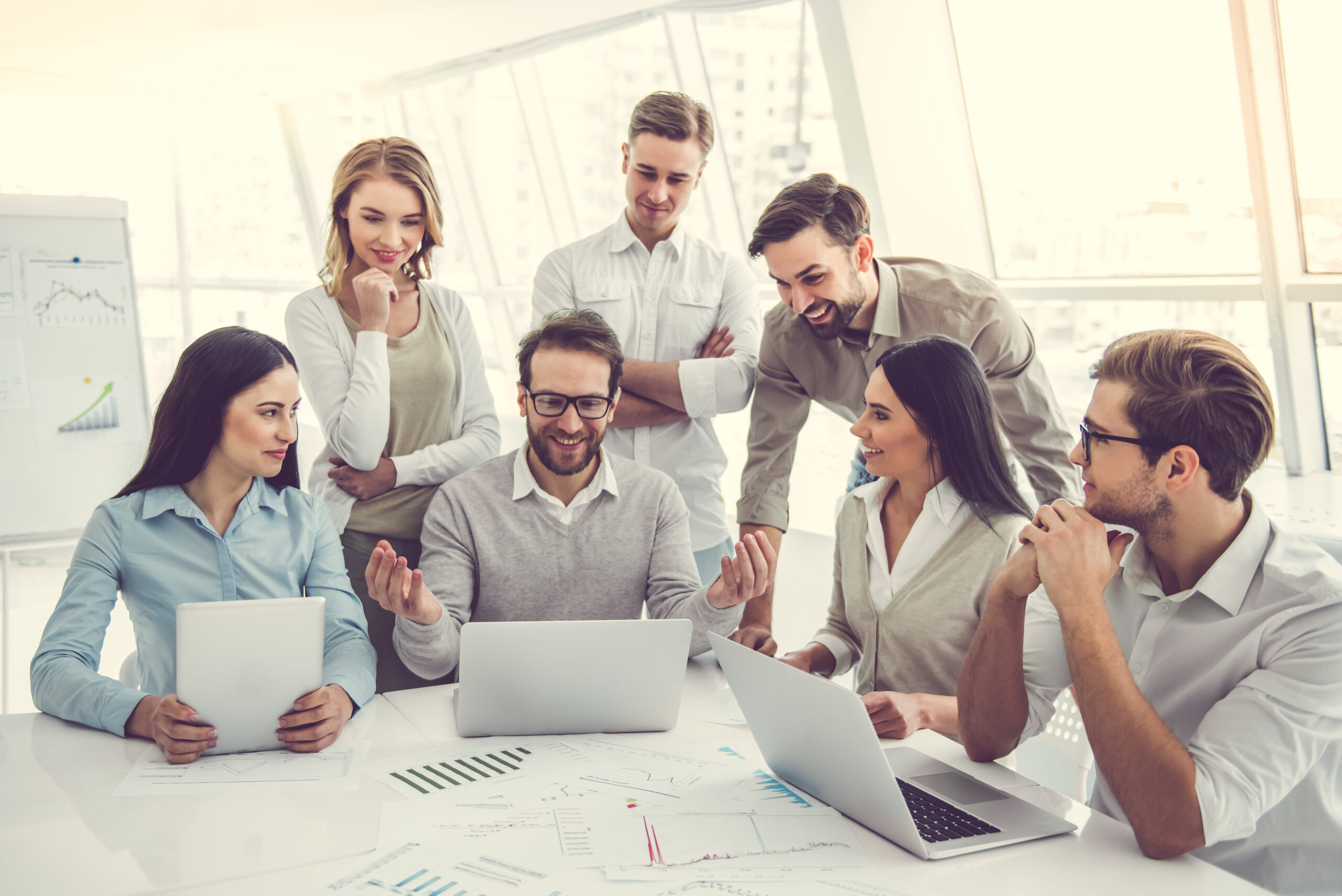 Clear guidance
Another thing that people look for in financial advisers is clear guidance. The key is to keep things simple; you probably know way more about finances than them and it's easy to over-complicate explanations. Try not to use jargon and complicated language – instead of making you look knowledgeable, you run the risk of intimidating your potential clients. People want to entrust their finances to someone who they trust and who makes them feel comfortable. Yes, they want an adviser with a deep understanding of the market – but when it comes to sharing that knowledge with your clients, make sure you provide clear, practical advice that they understand.
Fair costs
Finally, transparency is especially important when it comes to fees and costs. Just over 7% of FT Money readers confessed they didn't know how much they were paying for advice, whilst many more took issue with the level of fees they were being charged and the way these were applied. Being as transparent as possible about your fees is really important when it comes to building trust and attracting new clients. You should always disclose your fees to your clients before engaging in any transaction. Remember – a good adviser has nothing to hide and so won't be reluctant to discuss compensation. 
Despite research showing that people's trust in financial advisers often falls short, a recent survey by the CFA found that 84% of respondents said trust is driven by full disclosure of fees. However, only 48% of people trust advisers to disclose all of their fees upfront – so if you want to get ahead, it's important to be clear about costs. Due to their position in the market, 2plan have preferential rates with a variety of providers, which means you can pass reduction rates directly on to your clients – and with Personal Client Agreements outlining fees and charges from the very beginning, you can be completely transparent about your fees and costs. 
To find out more about our opportunities, contact Recruit UK today.